Glossary | Telescopes | General | Series | NexStar SLT
Computer-controlled telescopes at a very reasonable price!
The NexStar SLT series of telescopes are inexpensive, convenient complete packages, which enable access to the night sky at the press of a button. So everyone can find their way in the sky!
Optics with apertures from 90 to 130 millimetres are available on a curved one-armed mount. SLT stands for Star Locating Telescope: all telescopes in this series are equipped with an automatic positioning system (GoTo). With this, you can pan to thousands of objects at the press of a button, without any previous experience.
Celestron NexStar SLT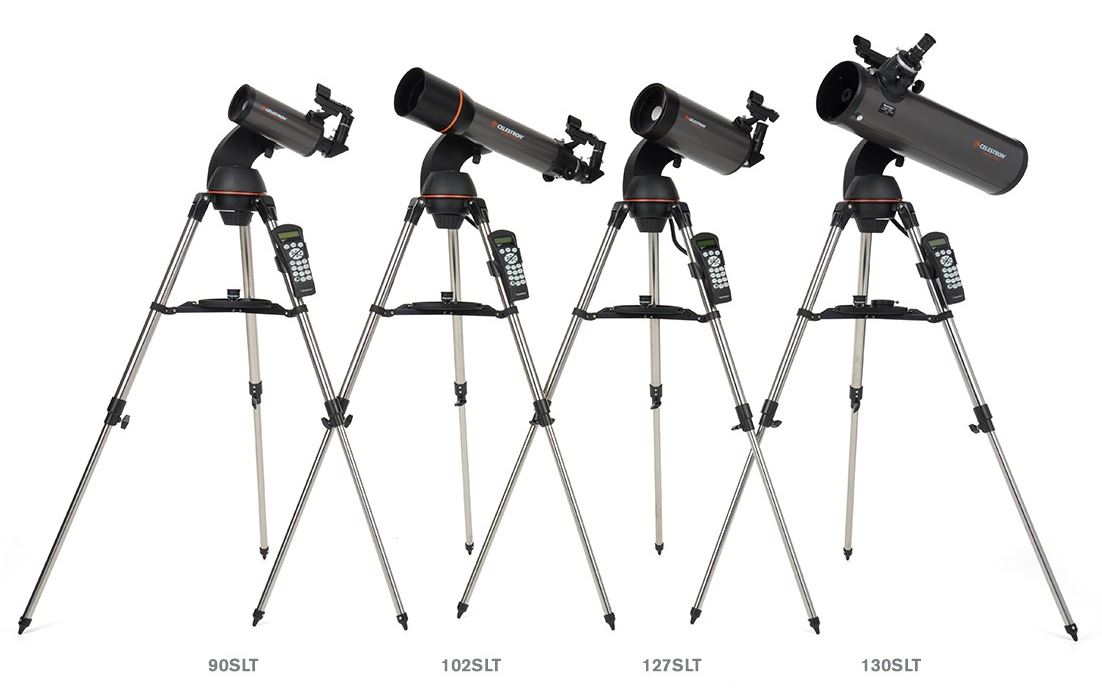 SkyAlign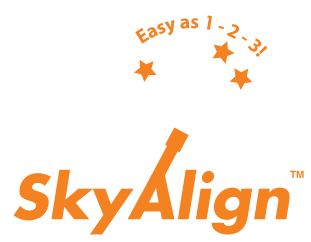 Simply enter the date, time and location into the hand-held controller (GPS models determine this information automatically), and point at three bright stars of your choice. You don't even need to know the names of the stars, and you can even choose bright planets or the Moon. The NexStar computer system identifies these stars and correctly aligns the telescope.
The NexStar controller also allows other alignment procedures, such as using just one star - however you need to know its name - or a single planet.
All these procedures are not only very easy for a beginner to master, they also allow the control to be set-up at dusk, when even experienced astronomers may not be able to name the first stars with confidence.
PWI Telescope Control Software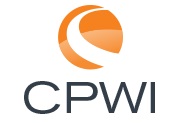 The software was developed together with PlaneWave Instruments and enables a highly accurate GoTo control. The PointXP Mount Modelling, which is also used in the Celestron StarSense module, is used for this purpose, and allows a much more accurate model of the sky than the electronics of a hand control box. Various reference stars are used to compensate for numerous types of alignment errors, including telescope flexing.
Besides the higher accuracy, control via a PC/laptop combined with the stored star chart is particularly simple and intuitive. In addition, the PWI software has a larger object database than the manual control. If you have Internet access, PWI can even access the SIMBAD professional astronomical database.
The PC/laptop is connected via USB 2.0. The PWI software runs on Windows 7, 8, and 10.