Glossary | Telescopes | General | Series | Adventure Scope
Light-weight telescopes for nature lovers, with a practical backpack.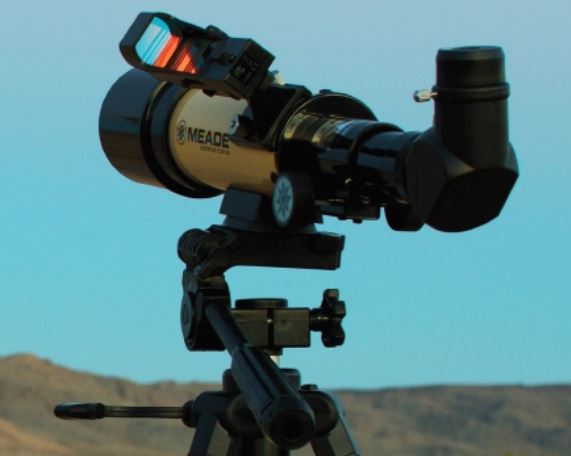 Meade's Adventure Scope is the perfect scope for the explorer seeking to observe nature during the day and stars, planets and the Moon at nighttime!
These telescopes are very easy to carry - even for children! They are the ideal telescopes for those observing on the go. That's why the Adventure Scopes include a rugged backpack that is able to fit the telescope, tripod, and accessories, making them the perfect choice for any travellers, hikers, or campers!
The included accessories are all that's needed: an erect-image diagonal providing an upright and true-sided image, a red dot finder to align the telescope and two eyepieces which let you select between two magnifications.
Meade Adventure Scope