About us
About us
The allure of stars, the microcosm, and nature: discover our world, with first-class optics from Omegon.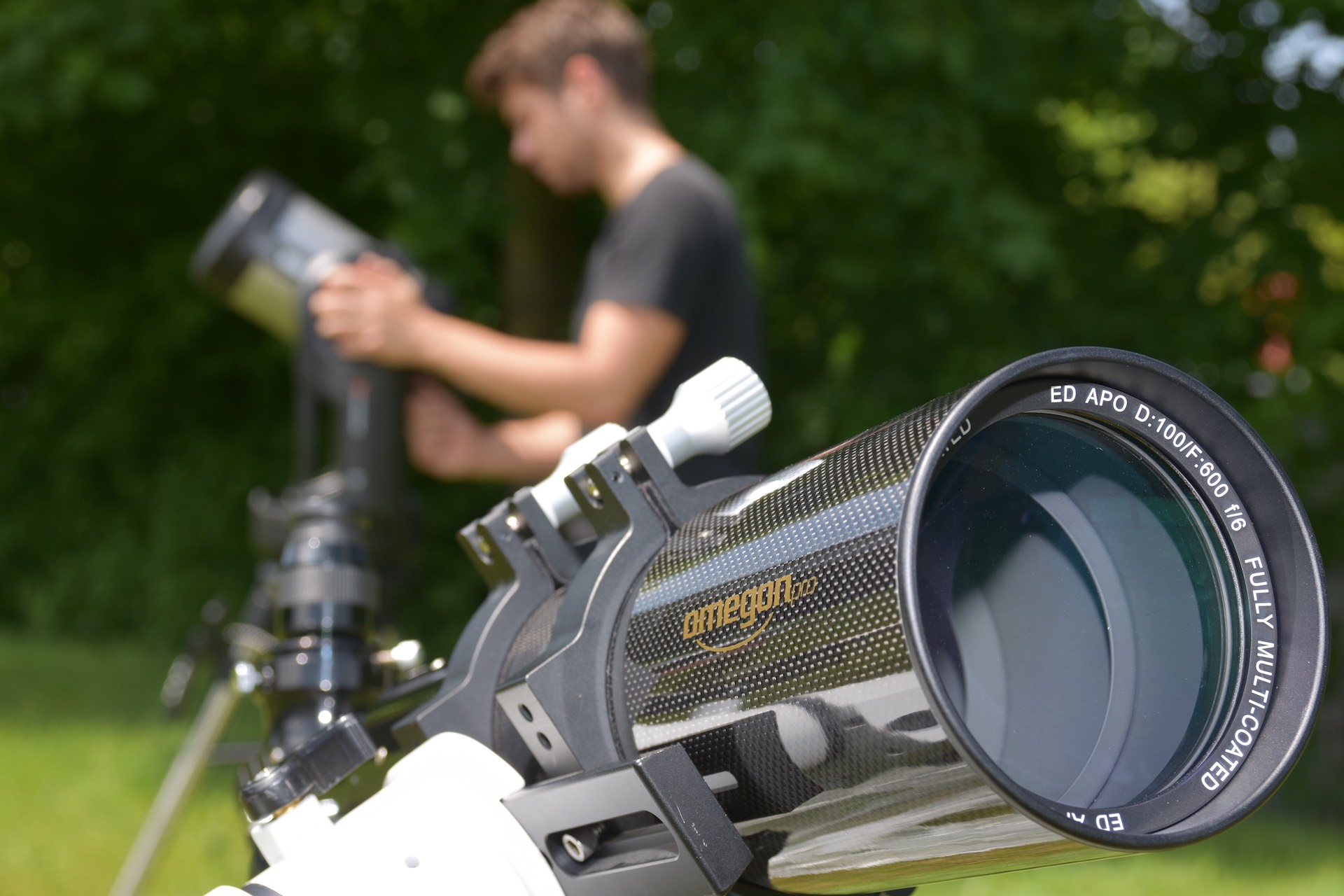 Nature calls – and Omegon will bring you closer than ever before
Nature watching for everyone: this is the mission that Omegon has set itself - to develop powerful and practical optics for amateurs and professionals alike.
Whether you prefer to look far out into the universe, at the smallest living creatures, or at the natural world – with Omegon's telescopes, microscopes, binoculars, and spotting scopes, you will open up a completely new view of the world. We are able to offer products that are perfectly tailored to the needs of beginners, advanced and professional users.
We are Omegon
At Omegon, we have a passion for nature and the universe. Since its foundation in 2007, Omegon has become an established name in the world of hobby astronomy. Our success speaks for itself: customers in over 140 countries have shown their trust in the Omegon brand.
We want to make the nature experience of a starry sky accessible to everyone and provide a joyful and successful observation. Visual observers and astrophotographers know what is important and appreciate our ability to offer practical products at a reasonable price.
Our development department produces products and solutions by enthusiasts for enthusiasts, products which function and are enjoyable because they have passed through the hands of practitioners and experts. For example, the Omegon MiniTrack mount has taken the world of nightscape photography by storm.
Even with instruments we do not completely develop ourselves, we contribute experience and know-how and thereby improve them. Our expertise is then not just limited to hardware. Experts for micro-electronics and software development are working on integrating the possibilities of digitalisation seamlessly into a perfect observing experience.
The natural world from the very large to the very small – with Omegon
Omegon is right for you when ...
You love to observe or photograph the night sky
You would like to get into astronomy and are looking for a suitable telescope
As a professional, you need a powerful astrophotography setup
You enjoy the great outdoors and want to observe the natural world more closely
You are an avid birdwatcher and are looking for the right instrument
You are looking for a microscope for private, professional, or educational purposes
Locations
Would you like to not only browse our products online, but also actually see them and touch them? Visit us in one of our showrooms and you will discover the world of Omegon. You can take a close look at the products on display, and even try some out.
Our experts will be happy to advise you
At Omegon, we not only offer you a large selection of high-quality optical devices, but also competent advice from our experts. Our team is made up of passionate hobby astronomers, bird watchers, biologists and hunters who will be happy to help you find the right product.
We look forward to being there for you!