Buying guide
6 home planetaria that will transform your home into a sea of stars.
Atmospheric astro-ambience and true-to-life constellations: 6 current projectors for your home or to give as a gift!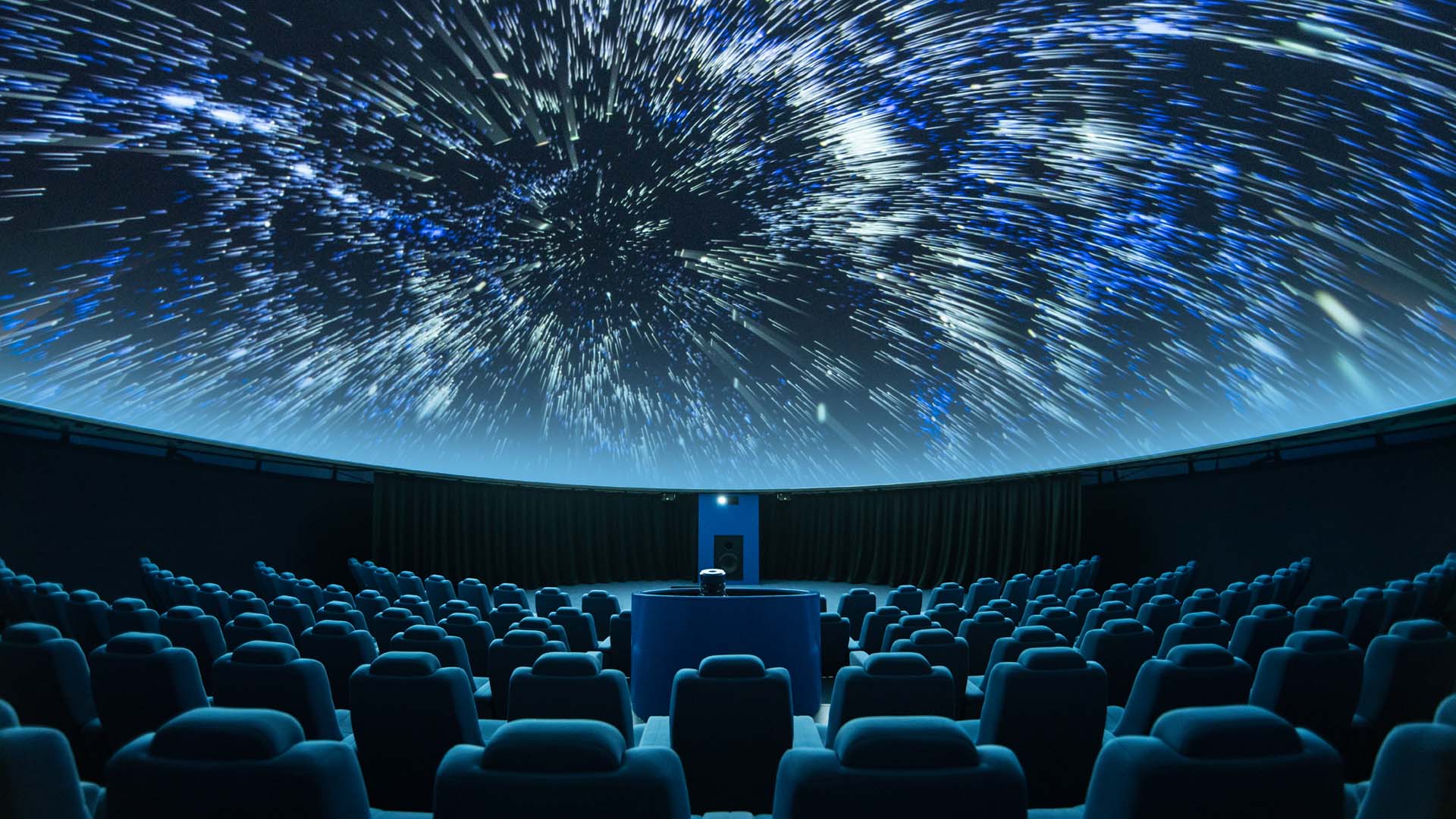 Just like in a planetarium, a night sky projector beams stars and meteors onto the ceiling. Pavel Gabzdyl/Shutterstock.com
From large to small planetaria
Maybe you've already been to one of the big planetaria. You walk into the theatre, everything is bathed in a low light, a huge white dome arches above you. Alongside are rows of soft seats. But the main attraction is in the middle, which is about to deliver an extraordinary performance. The night sky or a visit to a strange planet. A highly complex device, a dumb-bell or a sphere comprising many lenses and lights. It is the planetarium projector.
This beams countless stars onto the dome, making it seem that you are actually standing under the real starry sky.
Fascinated by the view of the stars, you want a mini-planetarium for your own home or as a gift. Of course, a home planetarium will never be as good as a professional device that cost many thousand times more. But they, too, beam the stars onto the ceiling and deliver a simulated night sky - which can teach a lot to you and your children.
What does a home planetarium have to offer?
It is a star projector and provides a beautiful astro-ambience in your home
It can be a night-light made of stars that gives you orientation at home
With music and tranquillity if offers relaxation and a chance to switch off
It is a learning tool that allows children and adults to get to know the night sky better, since some of them accurately depict the constellations
It can be a toy for children, bathing a child's bedroom in a really cool light
An unusual gift idea for children
Which night sky projector is a special effects device, and which works almost like a real planetarium? Which one is fun for children and which one is more suitable for adults? Follow our guide and decide for yourself which is the best.
By the way: these home planetaria are a wonderful gift idea for children and adults alike.
Sega Planetarium - a night sky projector with beautiful meteors
The Sega Planetarium is great fun from the outset and has a built-in learning factor, since the constellations look almost as they do in the real night sky. You decide if you want to see the constellations with or without connecting lines. The Sega's finish is rather simple, but it comes with a metal foot, and you can lock it in different positions.
+ Attractive gift box
+ Easy to set up
+ Sleep timer: 15, 30, 60 minutes
+ Very nice meteor function
+ 2 "real night sky" discs with and without constellation markings
+ Additional discs available separately
+ Large sky diameter with sharp image
+ Power supply: mains adapter
+ Also suitable for adults
- Can only be operated in absolute darkness
Sega Flux home planetarium - deluxe projector for a unique space experience.
The Sega Flux home planetarium offers a very good reproduction of the night sky. The matt black spherical design looks decorative on the bookshelf and as soon as you turn it on, the Flux offers a crystal clear and bright night sky and the sharpest image of all the products presented here. The projection diameter is about 20% larger than other planetarium devices. Of course, you don't have a dome like in a professional planetarium, but the Flux's optimised technology offers you an undistorted image despite the straight walls at home. As a gift, the sight of the elegant packaging will make the happy recipient's eyes light up. It's the Rolls-Royce of home planetarium projectors.
+ Very elegant packaging, for a special gift
+ Unusual gift idea for adults and children with a strong interest in astronomy
+ Matt black projection sphere is elegantly finished
+ About 20% larger area, so almost the entire ceiling is scattered with stars
+ Best sharpness to the edge, without distortion
+ USB mains adapter
+ Various discs with other themes are available
- High price
Bresser Junior Deluxe - planetarium with many configurations
It almost looks like the control centre in an Apollo spaceship. Many switches and buttons. However, the Bresser Junior Deluxe also offers numerous set-up options. You need to get used to the controls first, but then you look at a night sky, where the constellations rise and set on the horizon. Realistic and true-to-life. This planetarium projector offers different rotation speeds, so you can really follow what's happening. The highlight: an actual date and time setting, just like on a star chart.
+ Two discs, real night sky, with and without constellation markings
+ Realistic night sky, date-specific adjustment
+ Meteor function
+ Bright and sharp image, can be used in semi-darkness
+ 30 and 60 minutes timer
+ Astro-software included
- Operation not intuitive and must be learned
Buki Planetarium - star projector for a child's bedroom
A planetarium especially for children. Here an adult is not required, because the Buki is so simple that every child can manage it alone. It's a real toy. Unlike other planetarium projectors, you can see the night sky even during the day. You can choose to project onto a wall or onto the small plastic dome that sits directly on top of the Buki. It's more about the star effect and the atmosphere. Once inverted, children can project 24 different images of space travel and astronomy onto a wall or ceiling. The child's bedroom turns into a star base.
+ Very easy to operate as a child's toy
+ Double use: star projector together with plenty of pictures of space
+ Built-in celestial rotation
+ Very bright 180° view of the sky, can also be used in semi-darkness
+ Great gift package
- Stars cannot be focused for different distances
- Instructions written for adults
- Removable domes are easily broken
Kosmos Planetarium: allows children to learn independently
Simple natural science for children: Kosmos has been well-known for this for decades. Young astronomers can get closer to space, almost like using a science kit. With the illustrated instruction and the beautifully prepared learning material, your children will have fun working through the subject independently. The planetarium is easy to use and shows a realistic starry sky. You can also choose to have the image with or without constellation markings. The stars themselves appear rather large, and the image is slightly blurred at the edges. A rotatable star chart (planisphere) and planetarium software are included in the scope of delivery.
+ Child-friendly and simple instruction with experiments
+ Very high learning factor
+ Realistic representation of the sky
+ Two star discs with and without constellation markings
+ With extra star chart and software
- Rather large stars
- Slightly blurred edges
- Only works in darkened rooms
- Manual rotation of the night sky only
- Simple construction
National Geographic Astro Planetarium - when does Orion rise?
You can feel the quality from the first moment you hold this planetarium in your hands - but it's also great fun to dive into the starry sky with. Similar to the Bresser Junior, you can use it to set the night sky exactly according to the date. Here, too, the starry sky is naturally realistic and automatically rotates at your pre-selected speed. So you can also watch constellations rise and set. Do you want more action? Then simply switch on the meteor function. The many functions require you to familiarise yourself with the operation first, but this also means that it will remain an engaging night sky simulator for a long time to come.
+ Great gift package
+ Two discs, real night sky, with and without constellation markings
+ Realistic night sky, date-specific adjustment
+ Meteor function
+ Bright and sharp image, can be used in semi-darkness
+ 30 and 60 minutes timer
- Operation not intuitive and must be learned
You have now had an overview of 6 different home planetaria: as gifts for children, for adults, for learning or for relaxation. But which one will you choose? Just scroll back to your favourite again and grab your star projector.
Author: Marcus Schenk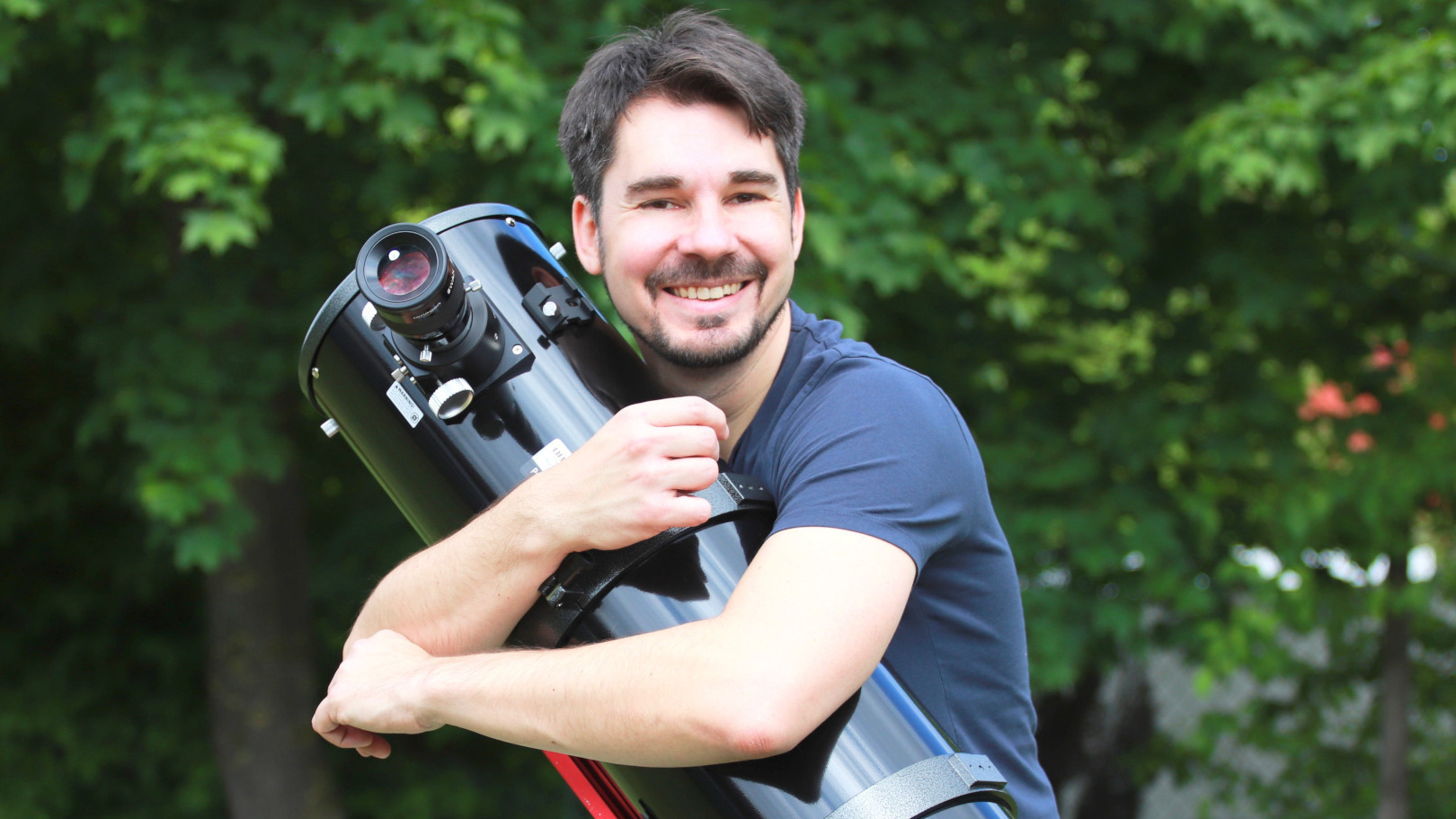 Marcus is a stargazer, content creator and book author. He has been helping people to find the right telescope since 2006, nowadays through his writing and his videos. His book "Mein Weg zu den Sternen für dummies Junior" advises young people, and those who are still young at heart, what they can discover in the sky.
As a coffee junkie, he would love to have his high-end espresso machine by his side under the starry sky.