Glossary | Telescope accessories | Special features | Controllable via PC | Celestron PWI
With the software PWI the mount can be controlled from the PC.
PWI Telescope Control Software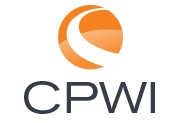 The software was developed together with PlaneWave Instruments and enables a highly accurate GoTo control. The PointXP Mount Modelling, which is also used in the Celestron StarSense module, is used for this purpose, and allows a much more accurate model of the sky than the electronics of a hand control box. Various reference stars are used to compensate for numerous types of alignment errors including telescope flexing.
Besides the higher accuracy, control via a PC/laptop combined with the stored star chart is particularly simple and intuitive. In addition, the PWI software has a larger object database than the manual control. If you have Internet access, PWI can even access the SIMBAD professional astronomical database.
The PC/laptop is connected via USB 2.0. The PWI software runs on Windows 7, 8, and 10.